Gaoyou is a professional manufacturer of movable fireproof and soundproof partitions, hotel movable partition walls, mobile screens for conference rooms, exhibition halls, museums, folding doors, and office high compartments.


Foshan Nanhai Gaoyou Partition Industry Co., Ltd. is located at No. 2, Datong Road, Chishan Industrial Zone, Lishui, Nanhai, Foshan City, Guangdong Province. Professional manufacturer of office high compartment products. We integrate professional research and development, design, sales, manufacturing, installation, technical guidance and after-sales service. It owns a variety of movable partitions (types 65, 85, 100, super-high rails), movable bezel single/double glass partitions (types 65, 85, 100), office high compartments (types 80, 100) Type), supporting hotels, interior doors, bathrooms, toilet partitions, more than 20 series and various movable partition aluminum accessories, and has a number of independent intellectual property rights. Since its establishment, the company has installed tens of thousands of projects, and the product style, sound insulation and strength have been certified by Hong Kong quality inspection.​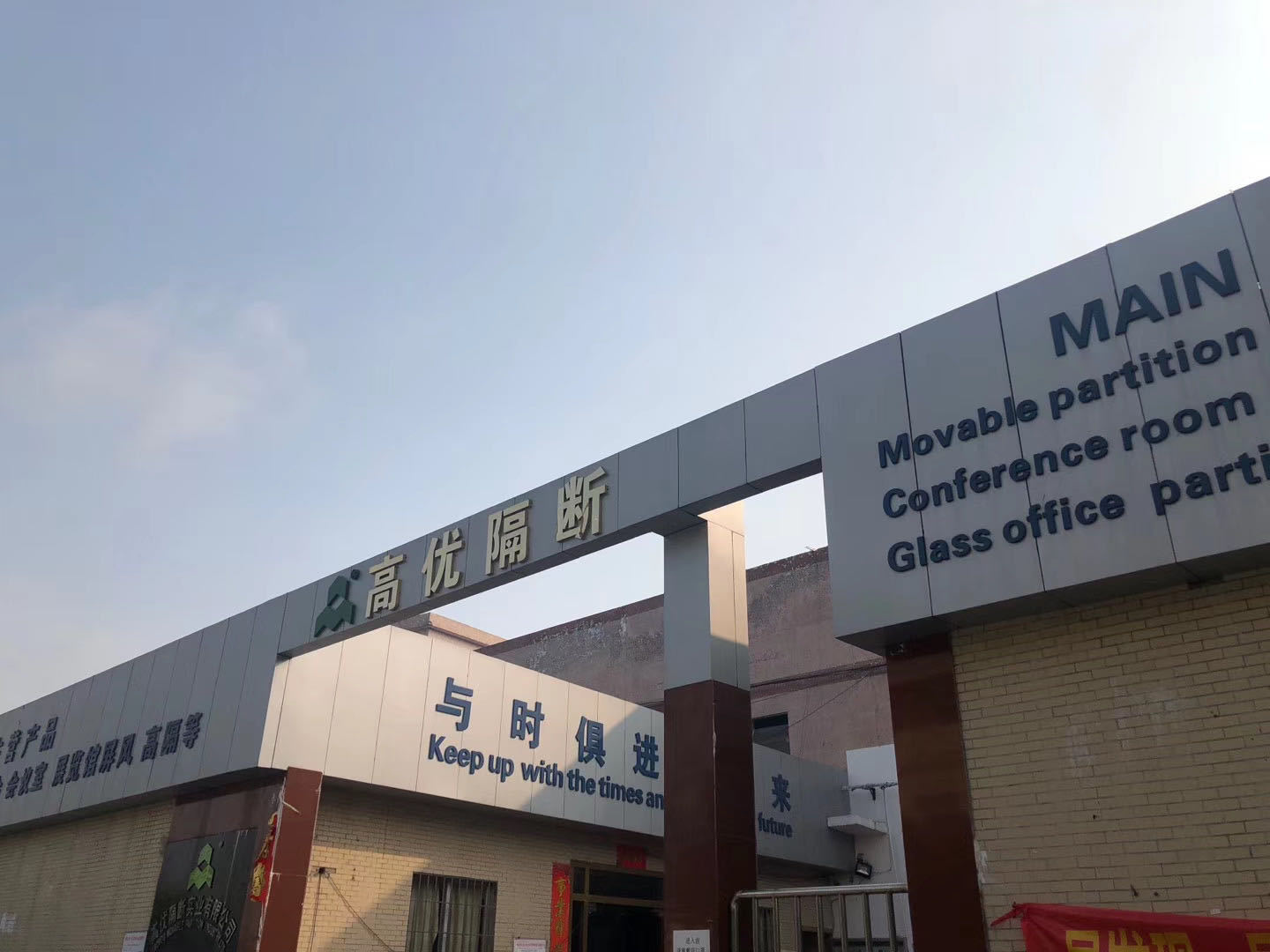 Since its establishment, it has been committed to the research and development of partition technology, and has established a special R&D institution to strengthen the technical level of the domestic partition industry and improve the reputation of the domestic partition industry in the world. On the basis of fully absorbing foreign advanced partition technology, optimization and improvement and all-round innovation have been carried out. Developed the industry's leading sound insulation system and omnidirectional sliding track system. All the technical forces of Foshan Gaoyou Partition Company have been engaged in the industry for many years, and have personally participated in the production, processing and on-site installation of partition systems for a large number of domestic large-scale key projects.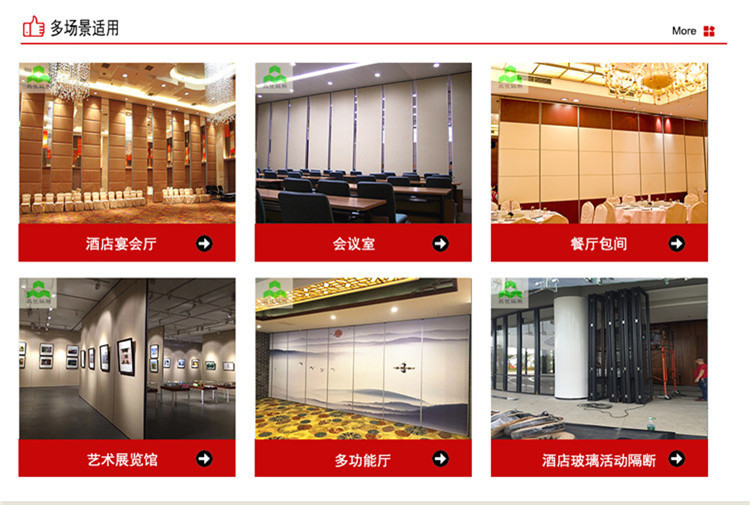 Gaoyou people have always adhered to the tenet of "strive for business with service and create brand with quality". With novel design, exquisite craftsmanship, excellent quality, and considerate service, it has won the recognition and trust of our customers, and has taken the lead in passing the 1SO9001 quality certification in the same industry, so that the company's products have always been in the leading position in the industry, selling well at home and abroad!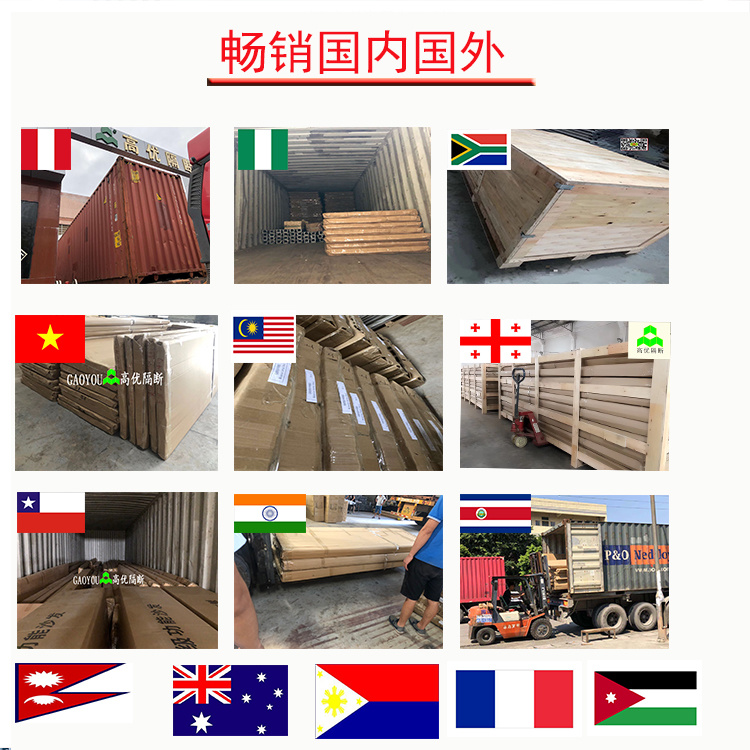 Gaoyou Partition always pays attention to the constant changes and needs of the construction industry for the use of space, is determined to innovate, and carefully produced to meet the diverse individual needs of customers and the style display of various venues.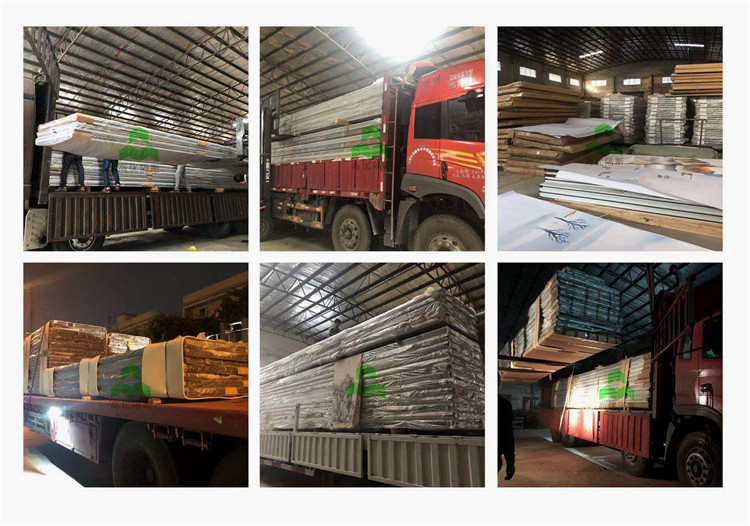 The marketing network of Gaoyou partitions spreads all over the country. In order to let more customers appreciate the comfortable life brought by high-quality products of high quality partitions, the company is now looking for franchisees nationwide.